Endeavor Scholarship Competition
The Endeavor Scholarship is a scholarship competition for highly qualified students who have demonstrated the potential to succeed in Christian Brothers University's challenging academic programs.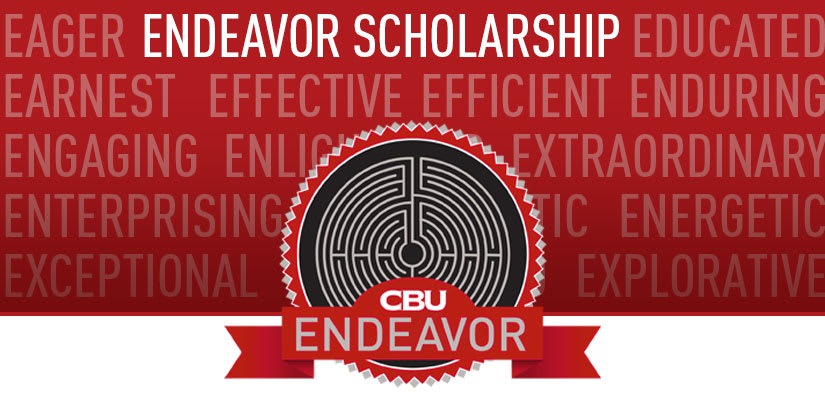 Endeavor benefits students who have dedicated themselves to excellence in high school, as demonstrated by their outstanding academic records. These students have shown a determination to succeed in college — and beyond.
The Endeavor Competition
Students competing for the Endeavor Scholarship will be invited to campus to participate in a scholarship competition that will give them the chance to demonstrate their problem-solving abilities, their critical and creative thinking skills, and the occasion to show CBU how they achieve —and how they define — success. It will be a challenge. It will be an opportunity. It will be an endeavor.
One full-tuition scholarship will be awarded.
Participants who are not selected for an Endeavor Scholarship will be awarded an annual $1,500 participation award.
Eligibility: To be eligible to compete for the Endeavor Scholarship, applicants must submit a request for participation and have a minimum ACT of 25 or SAT Combined Math and Reading Score of 1200. You also must be admitted to the University prior to participating in the competition. Students may only compete in one invitational scholarship competition such as the Endeavor Scholarship, Trustee Scholarship, and Leadership Scholarship.
How to Apply:
The Endeavor Scholarship Competition for incoming Fall 2020 students has passed, however we are still accepting applications and awarding scholarships for Fall 2020. Contact us at admissions@cbu.edu or (901) 321-3205 to talk about how you can become a CBU Buccaneer!