Trustee Scholarship Competition
CBU's Trustee Scholarship is the University's most prestigious academic scholarship. It is based on a students' academic performance and outside-the-classroom honors.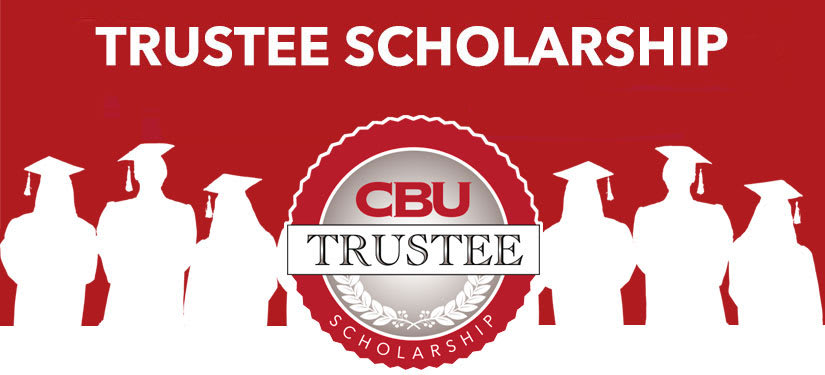 Trustee Scholarship
Each student will participate in activities that include interviews with a CBU Honors Program student and faculty member, a campus tour, and a session highlighting Student Life and the Honors Program Session.
Two full-tuition scholarships are awarded.
Participants who are not selected for a Trustee Scholarship are eligible for a $2,000 participation award.
Eligibility: To be eligible to compete for a Trustee Scholarship, applicants must have a minimum ACT of 28 or SAT of 1300 (CR+M). You also must be admitted to the University prior to participating in the competition. Students may only compete in one invitational scholarship competition such as the Trustee Scholarship, Endeavor Scholarship, or Leadership Scholarship.
How to Apply:
The Trustee Scholarship Competition for incoming Fall 2020 students has passed, however we are still accepting applications and awarding scholarships for Fall 2020. Contact us at admissions@cbu.edu or (901) 321-3205 to talk about how you can become a CBU Buccaneer!