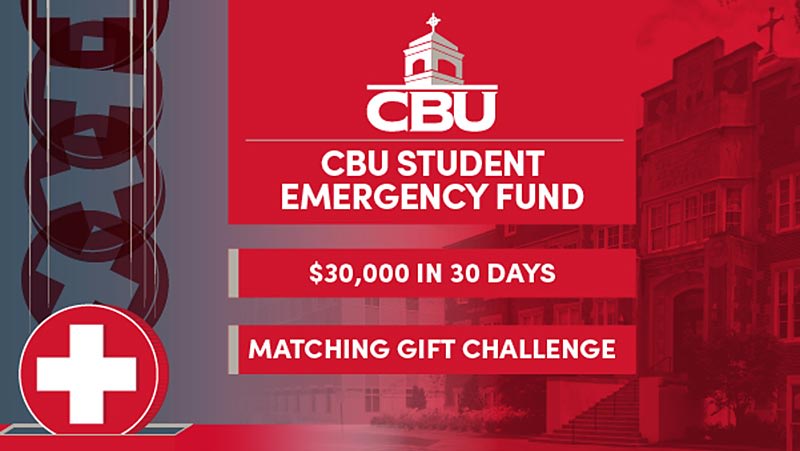 A very generous donor has challenged our CBU community! For the next 30 days, the donor will match, dollar for dollar, every contribution.
We need your help!  DOUBLE YOUR DONATION to the CBU Student Emergency Fund by making a gift now.
Christian Brothers University has established the CBU Student Emergency Fund to provide emergency financial assistance for COVID-19 expenses as well as unexpected difficult circumstances like the loss of a family member, natural disasters, and unhealthy living situations or food insecurity.
The most pressing needs of our students are related to the unprecedented challenges of COVID-19. While our faculty and staff are doing all they can to continue to provide the highest quality education, many students need help to survive in this unprecedented crisis. Some need web cameras, computers, and software to be able to continue their progression towards graduation. Others have lost jobs as businesses have closed, leaving them in desperate need of assistance for basic living needs like purchasing food and paying rent.
Your gift to this fund will provide emergency assistance for students with critical financial shortages — 100% of all gifts will support our students' most pressing needs as they face new challenges in a rapidly changing world.
We know we can rely on the compassion of our Lasallian community to help one another as we have in the past. Your gift will be doubled and will help our students navigate this difficult time.
Give Today