Student Emergency Support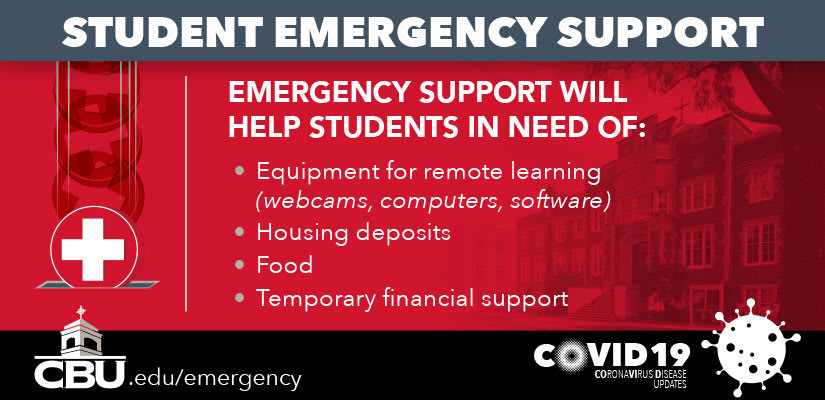 Christian Brothers University is proactively addressing the needs of our students who are facing immediate financial hardship.
All donations to the Student Emergency Support fund will be used to assist our students, whose greatest needs include:
Equipment for remote learning (webcams, computers, software)
Housing deposits and other moving costs for resident students who have been displaced
Food
Temporary financial support
Please consider a gift today. Your generous support will help many of our students, including those who are high-need, first-generation college students. This is their opportunity, and they are doing their best to achieve. Please help us ensure that this crisis doesn't further delay — or end — their dream.
Giving is easy. Just visit our secure online giving site and choose "Student Care & Emergency Fund" in the Designation menu.
Give Today