Accounting Career Awareness & Diversity Program
The School of Business at Christian Brothers University hosts a yearly Accounting Career Awareness and Diversity Program that is designed to increase the number of high school students from underrepresented ethnic groups that attend college and major in accounting. Through ACADP's efforts, students receive educational enrichment experiences and the practical help needed for college preparation and a career in accounting.
ACADP revolves around a one-week summer residency program for high school students. The program introduces students to career opportunities in accounting through a carefully tailored curriculum involving local university faculty and guest lecturers from business and government. Students selected for the program receive a full scholarship that covers the cost of tuition, lodging, meals, books, supplies, and transportation. Students also compete for college scholarships in a Group Case Study Competition.
One-Week Summer Residency Program: Sunday, June 23 – Friday, June 28, 2019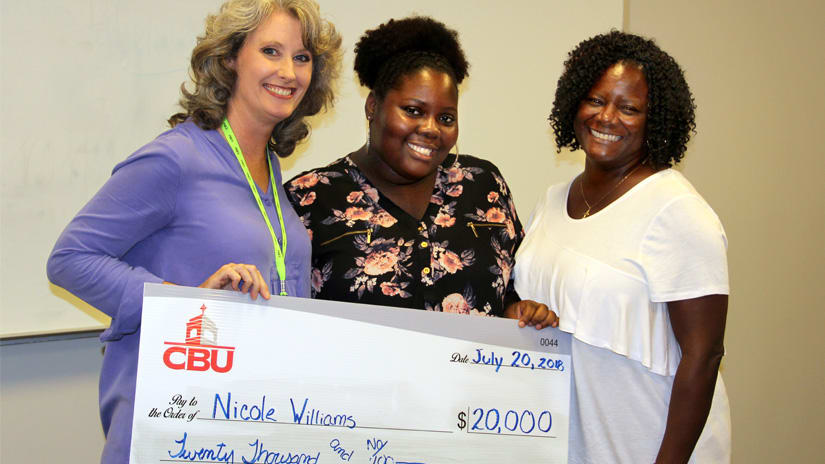 Participants will:
Stay in CBU's Living Learning Center dormitory the entire week.
Meet with local business/accounting professionals and tour local businesses (including FedEx Forum)
Learn about college applications and college courses
Learn basic accounting skills
Learn about the different careers available in the accounting field
Participate in a case study contest for awards
Compete for a $20,000 scholarship to CBU
All meals, lodging, and activities are included in the camp at no charge.
Check In: 3:00 P.M. on Sunday, June 23
Check Out: 1:00 P.M. on Friday, June 28
The deadline to apply is May 24, 2019. Applications will be considered after the deadline if space is available.
Apply for the Summer Residency Program
Please submit a transcript and Letter of Recommendation with your online application. Transcripts may be unofficial and letters must be sent on school letterhead or sent from guidance counselor's email. Transcripts and letters can be emailed to acadp@cbu.edu or faxed to the School of Business Dean's Office c/o Dr. Jennifer Weske at (901) 321-3566.