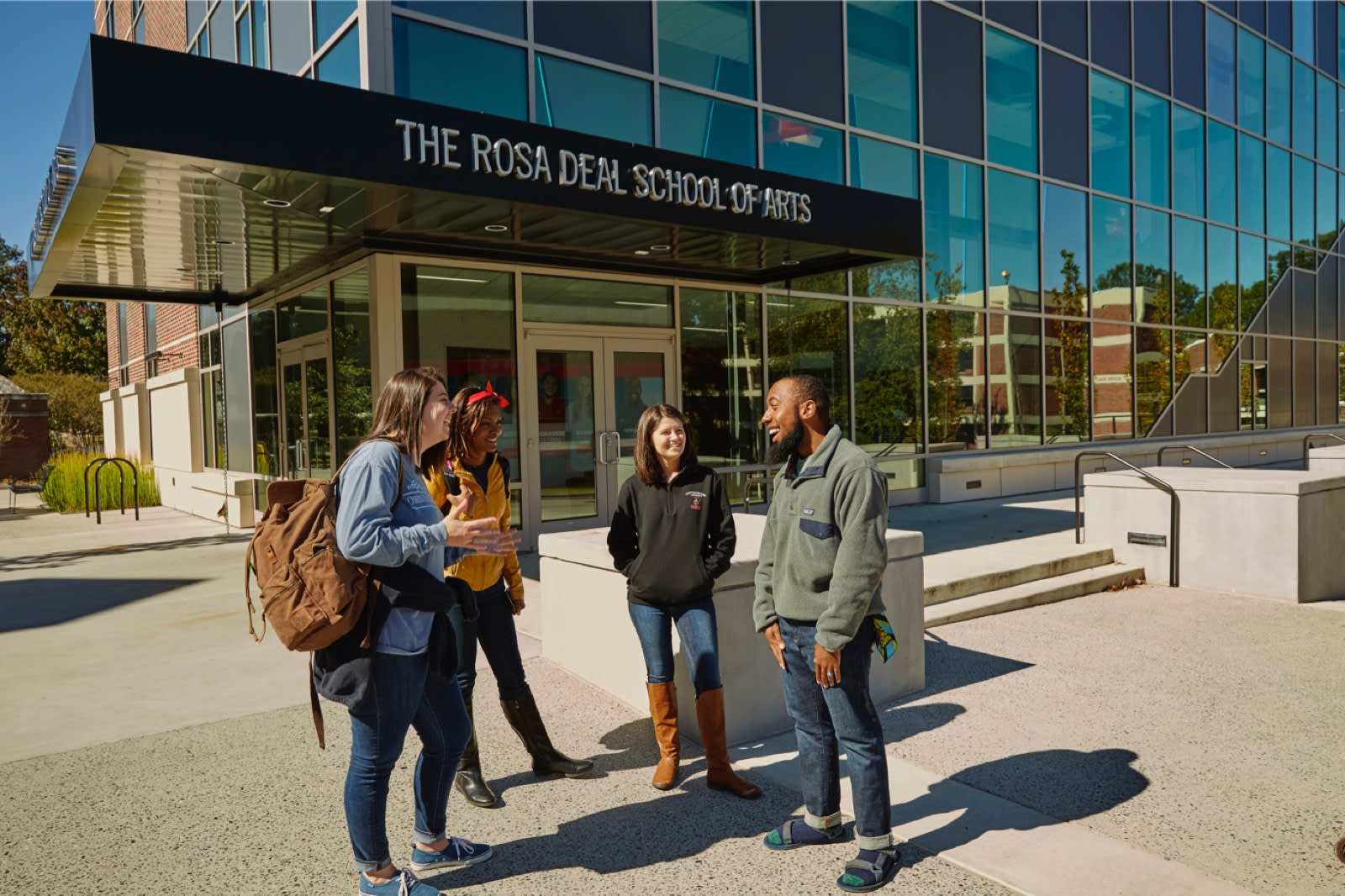 Congratulations on your decision to attend CBU. During your first year, you will embark on a journey of personal, educational, and career exploration and growth!
Click below for overviews of what you can expect over the next few months. Check your CBU email daily for these important components of your New Student Onboarding & Orientation.
Placement Testing

CBU offers English, Spanish, French, and Math Placement Tests to help you ensure you are at the right level for our learning. Most incoming students are required to take one or more placement tests before they register for classes.
Within a week of you receiving your Welcome Email, Academic Services will send you an email if you need to take one or more Placement Tests. If you have not yet received an invitation to complete Placement Testing and believe this is in error, email studentsuccess@cbu.edu immediately.
Placement Testing will be provided primarily in an online format for students who have access to a laptop or desktop computer. For students unable to test online or prefer an in-person option, on-campus testing options will be provided at a later time.
Welcome to CBU Checklist

Follow this guide to make sure all of your business is squared away before the semester begins!
Class Registration

Beginning on April 25, you'll work with your Academic Services Advisor to determine which classes you should take this spring to make sure you're starting off strong!
Hybrid New Student & Family Orientation: "Bucs on Deck" and "Navigate CBU"

Summer 2021 New Student Orientation will be offered in a two-part hybrid format. First, you'll learn valuable information through virtual modules, and then you'll register for an in-person two-day Navigate CBU event.

Bucs on Deck: Virtual New Student Orientation — coming May 3

You'll get familiar with CBU staff, resources, and tips to make your time at CBU the most successful and enjoyable it can be! Students will be required to complete Bucs on Deck before registering for an in-person Navigate CBU session.

Navigate CBU — registration opens May 10

Connect all that you learned in Bucs on Deck to the actual CBU campus! You'll register for a two-day in-person Summer New Student Orientation experience, during which you'll build relationships with your advisor, student leaders, and other faculty and staff who will support you in your CBU journey.

Orientation Guide — assigned after Navigate CBU registration

You'll connect with two experienced CBU students who can help you in preparing for Navigate CBU, completing your Welcome to CBU Checklist, and help you adjust to college!

New Parent & Family Orientation — registration opens May 10

Your family members will play valuable supporting roles in your CBU journey. They will receive a hybrid Orientation experience consisting of virtual resources and a one-day in-person Orientation at the same time you complete Navigate CBU.
Memphis Reads @ CBU

Memphis Reads @ CBU is CBU's first-year summer reading program and connects with Memphis Reads, a community-wide common reading program. The program gives new students a common academic experience and connects them with the CBU and Memphis communities. Students will receive a hard copy of the book (title to be announced at a later date!) at Navigate CBU. For more information about events associated with the Memphis Reads program, contact Dr. Karen Golightly at kgolight@cbu.edu. 
Welcome Weekend

Welcome Weekend is for both residential and commuter students and is an integral part of the First Year Experience. All first-year freshmen are required to attend. You'll have an opportunity to learn more about campus, give back to the community, enjoy activities, and start building lifelong friendships. For more information, contact the Office of Student Development & Campus Life at studentlife@cbu.edu.