CBU Hosts Political Leader
Christian Brothers University welcomed Cameron Sexton, Speaker of the Tennessee House of Representatives, and alums to campus to talk about COVID-19
On Wednesday, August 26, the Speaker of the Tennessee House of Representatives, Cameron Sexton, visited Christian Brothers University. President Jack Shannon and CBU leaders welcomed Speaker Sexton to our campus and updated him about our prior and ongoing work in reopening for the fall semester in the midst of COVID-19. President Shannon thanked the Speaker for the State's efforts to provided much needed COVID support to CBU.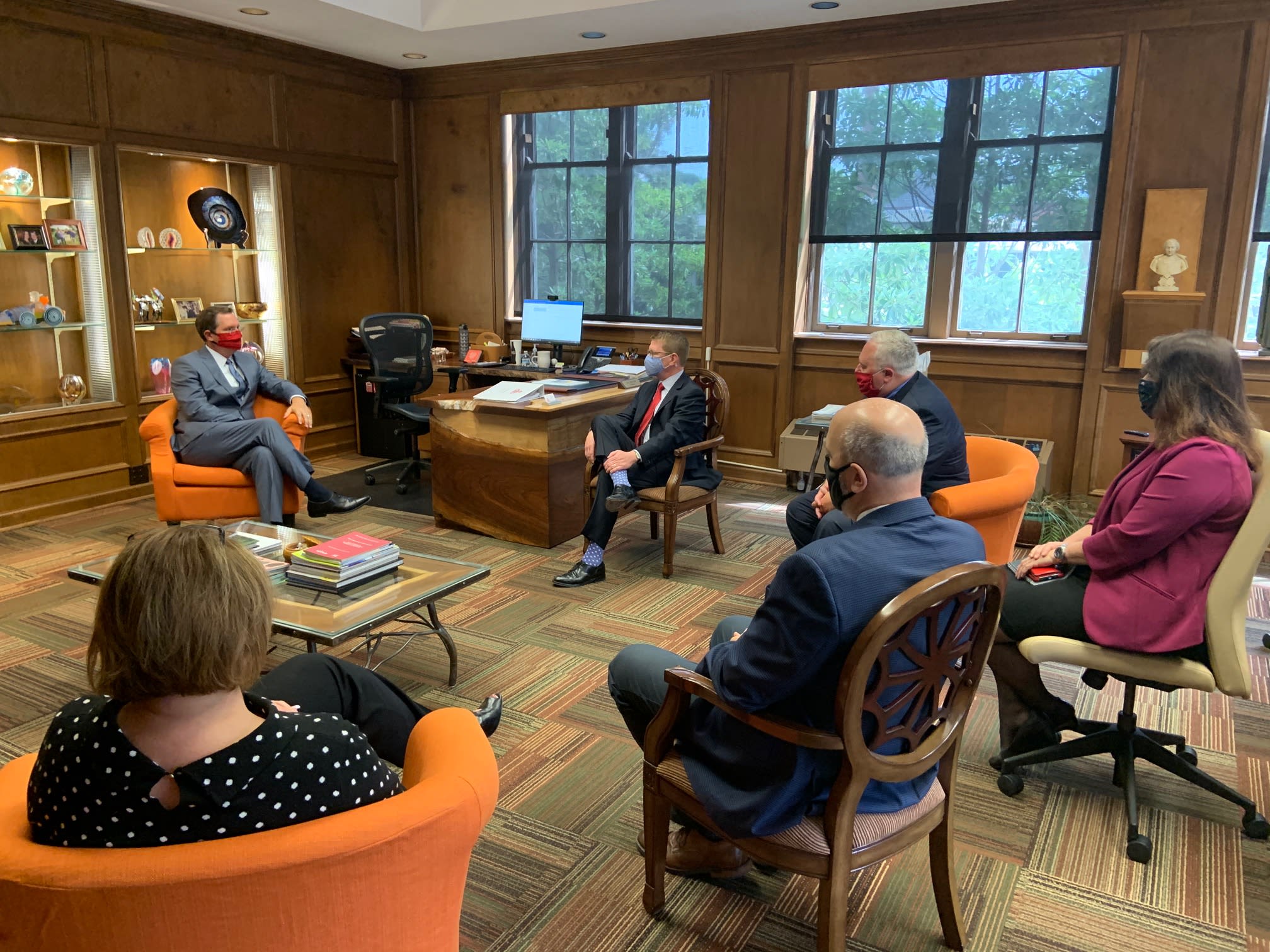 Sexton was accompanied by two CBU alums, Kevin Johnson and John "Chip" Saltsman.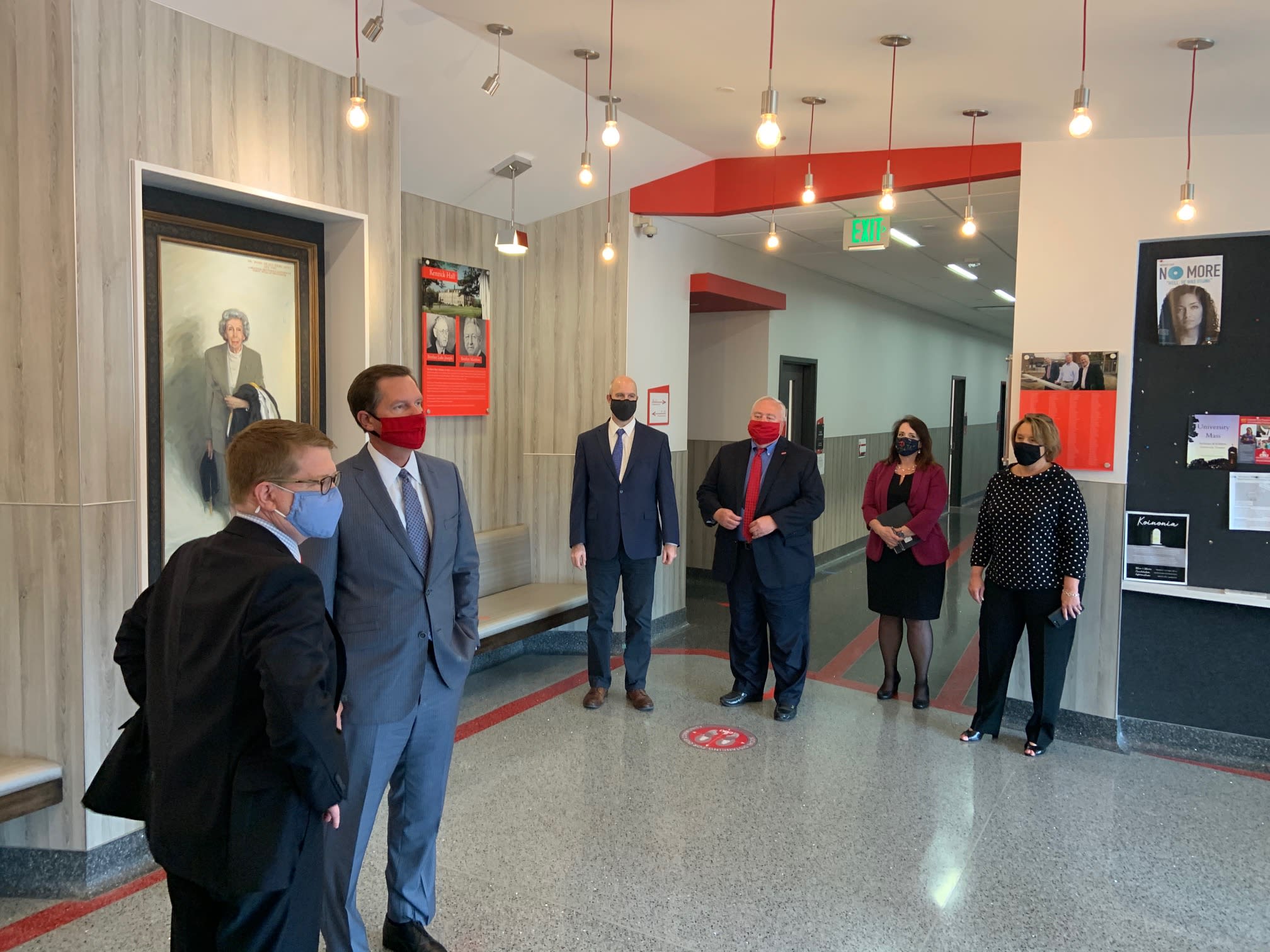 After touring the campus, Speaker Sexton noted that he very much enjoyed his first visit to campus, during which he was able to see CBU's students and faculty complying with COVID-19 safety guidelines and hear firsthand their appreciation of being back at school.