Discover how a CBU education will push you to thrive beyond the classroom, beyond our campus, and beyond your expectations.
Find Your Place Open House
Participating in an in-person open house is your opportunity to learn more about academic departments and support services we have to offer. Register for Find Your Place Open House: April 17 or May 15. Space is limited, so sign up today!
Academic Virtual Open Houses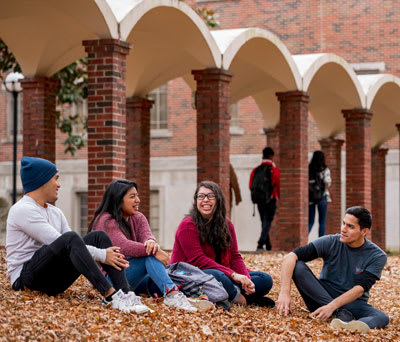 Participating in our Virtual Open House is your opportunity to learn more about the departments and programs we have to offer. During the event you will:
Connect with students, faculty, and staff from CBU departments and academic programs
Learn more about your desired major or minor
Discover exciting research and internship opportunities you could be a part of
Chat with professors and current students about your interests
Find out about job opportunities, unusual courses, and other amazing things we have in store for our students
CBU Live!
SCS Spring Fling & Other School Events
Want to come visit CBU with your classmates? We host special events for individual schools or districts all the time, and we'd be happy to put together an in-person or virtual event just for you. Contact us at admissions@cbu.edu or (901) 321-3205 and let's plan your special tour.
Placement Testing
If you have been asked to take a Placement Test at one of our Find Your Place events or during your campus visit, to expedite your day-of Placement Testing process, we strongly recommend setting up your account via the ALEKS testing page before coming to campus. You will need your CBU ID number (beginning with "899") to create your account. When registering your account, be sure to record your chosen email address and password and bring this information to the test.

If you have reliable Wi-Fi access and a laptop or desktop computer with a webcam, you may also complete a Placement Test attempt remotely before attending Find Your Place. To do so, access Canvas, CBU's learning management platform, using the credentials provided to you via the previous "Take Your Math Placement Test" email. Follow the instructions provided on the CBU Placement Exams page. Contact Alaina Peters (alaina.peters@cbu.edu; (901) 321-3275) if you have any questions related to this process.
Please reach out to the Office of Admissions if you have any questions!