Christian Brothers University is a four-year, private university affiliated with the Roman Catholic Church. The University was founded in 1871 by the De La Salle Christian Brothers, a Catholic teaching order.
At a Glance
In many ways we're a living contradiction. We're a small, liberal arts school with nationally renowned STEM programs. A bucolic, 75-acre wooded campus in a major metropolitan city. A Catholic university boasting more than 30 religions represented by one of the most diverse student bodies in the nation.
OK, maybe we're less of a contradiction, more of a "best-of-both-worlds" kind of place.
Quick Facts
Located in Midtown Memphis, TN
NCAA Division II Athletics, Gulf South Conference
13:1 student/faculty ratio
Average class size is 14
1,892 students (49% female, 51% male)
29 states represented
29 countries represented
40% minority, 7% international
97% of full-time undergraduate students receive some financial aid
$35 million endowment
See all Rankings and Statistics
Our Misson
Christian Brothers University is a Catholic university in the student-centered tradition of the De La Salle Christian Brothers. CBU fosters academic excellence in a range of programs to prepare students from all faiths and backgrounds for careers and lives informed by the Lasallian values of faith, service, and community.
Our Identity
Christian Brothers University is a Catholic university founded on the heritage of Lasallian education. While large enough to provide educational opportunities in the arts, business, education, engineering, and sciences, the University is small enough to promote teaching as ministry and to provide challenging student-centered learning and personal growth. Students of diverse cultures and religious traditions are encouraged to grow in their own faith.
The University welcomes students into an educational community of faith and service, one that is committed to academic excellence, the betterment of society and the care of God's creation.
Core Values
Faith: Our belief in God permeates every facet of the University's life.
Service: We reach out to serve one another and those beyond our campus.
Community: We work to build better communities and a better society.
Lasallian Tradition
Rooted in Catholic values and personal relationships and emphasizing academic excellence, faith formation, inclusion, respect for the individual, service and social justice, a Lasallian Education stri
More About the Lasallian Tradition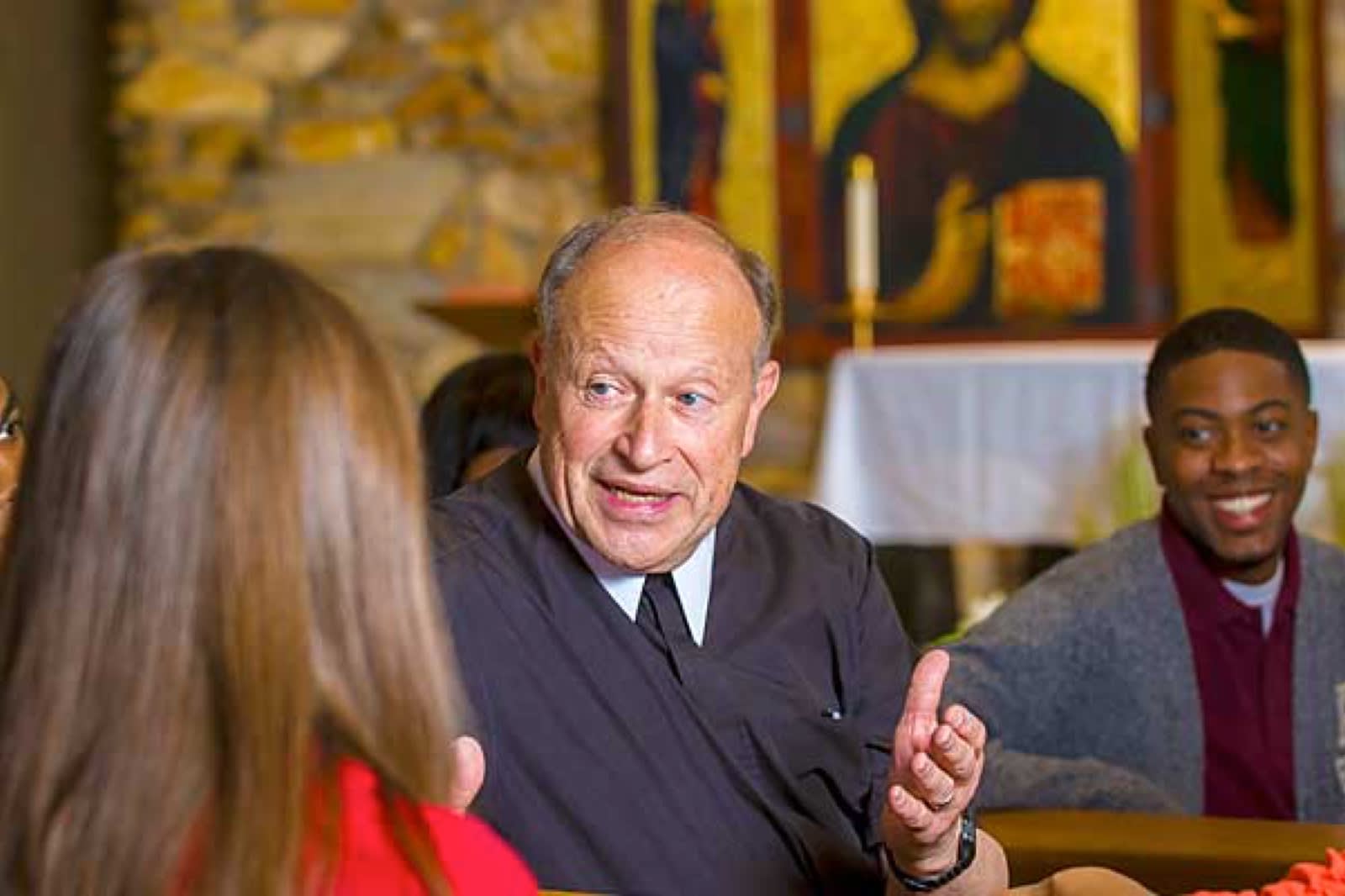 Leadership
Under the direction of Christian Brothers University's 23rd president, Jack Shannon Jr., and with the support of a highly experienced cabinet and board, our leadership is poised to steward the Univers
Explore Our Leadership
Diversity & Inclusion
As a Lasallian school, Christian Brothers University is built on a foundation of inclusion and equality. To that end, we proudly boast one of the most diverse student bodies in the nation.
Learn More