Institutional Accreditation
Christian Brothers University is accredited by the Southern Association of Colleges and Schools Commission on Colleges to award the associate's degree, bachelor's degree, and the master's degree. Contact the Southern Association of Colleges and Schools Commission on Colleges at 1866 Southern Lane, Decatur, Georgia 30033-4097 or call (404) 679-4500 for questions about the accreditation of Christian Brothers University. Normal inquiries about Christian Brothers University, such as admission requirements, financial aid, educational programs, etc., should be addressed directly to Christian Brothers University and not to the Commission's office.
Additional information about our SACSCOC accreditation can be found via our Office of Institutional Research & Effectiveness.
CBU is authorized to operate in the state of Tennessee by the Tennessee Higher Education Commission, Parkway Towers, Suite 1900, 404 James Robertson Parkway, Nashville, TN 37243, (615) 741-3605.
Program Accreditation

Education
Undergraduate and graduate education programs are accredited by the National Council for Accreditation of Teacher Education, 1140 19th Street, Suite 400, Washington, DC 20036, (202) 223-0077. CBU is approved as a Teacher Training Institution by the State Board of Education of the Tennessee Department of Education, Ninth Floor, Andrew Johnson Tower, 710 James Robertson Parkway, Nashville, TN 37243-0375. A list of CBU's approved Educator Preparation Programs can be found at here.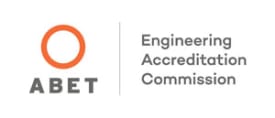 Engineering
The chemical, civil, electrical, and mechanical engineering degree programs are accredited by the Engineering Accreditation Commission of the Accreditation Board for Engineering and Technology, 111 Market Place, Suite 1050, Baltimore, MD 21202-4012, (410) 347-7700.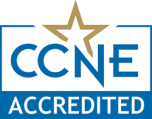 Nursing
The baccalaureate degree program in nursing at Christian Brothers University is accredited by the Commission on Collegiate Nursing Education, 655 K Street, NW, Suite 750, Washington DC 20001, (202) 887-6791.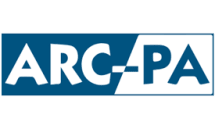 Physician Assistant Program
The Accreditation Review Commission on Education for the Physician Assistant (ARC-PA), 12000 Findley Road, Suite 150, Johns Creek, GA 30079 accredits physician assistant programs in the United States. The ARC-PA has granted Accreditation-Provisional status to the Christian Brothers University Physician Assistant Program sponsored by Christian Brothers University.
Accreditation-Provisional
This is an accreditation status granted when the plans and resource allocation, if fully implemented as planned, of a proposed program that has not yet enrolled students appear to demonstrate the program's ability to meet the ARC-PA Standards or when a program holding Accreditation-Provisional status appears to demonstrate continued progress in complying with the Standards as it prepares for the graduation of the first class (cohort) of students.
Accreditation-Provisional does not ensure any subsequent accreditation status. It is limited to no more than five years from matriculation of the first class.