The mission of the Campus Ministry at Christian Brothers University is prepare students for lives of moral responsibility and constructive community involvement.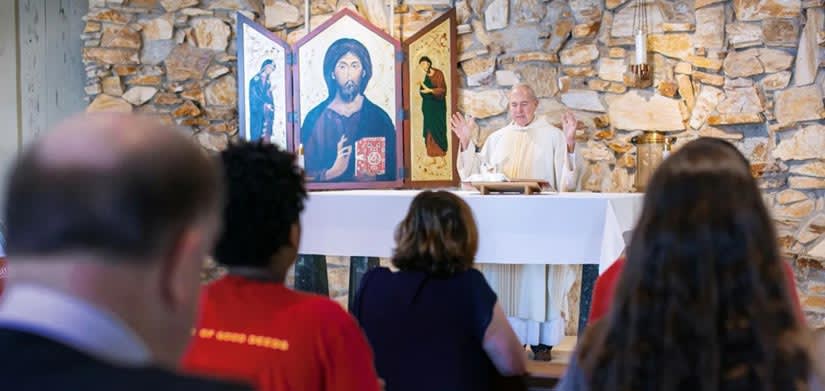 Educating Minds. Touching Hearts. Remembering the Holy Presence of God.
Campus Ministry at CBU fosters the faith of all students and offers pastoral care to the community by:
Developing and supporting an active faith community
Fostering spiritual enrichment by supporting dialogue, harmony, and interpersonal relationships between students, faculty, and staff
Helping students to integrate faith and life experiences
Encouraging students through community, outreach, and service.
Contact Us
We would love to speak with you. Please reach out to us anytime at CBUministry@cbu.edu. Although the CBU campus is currently closed, we are holding regular hours with video conferencing for prayers, guidance, and support.