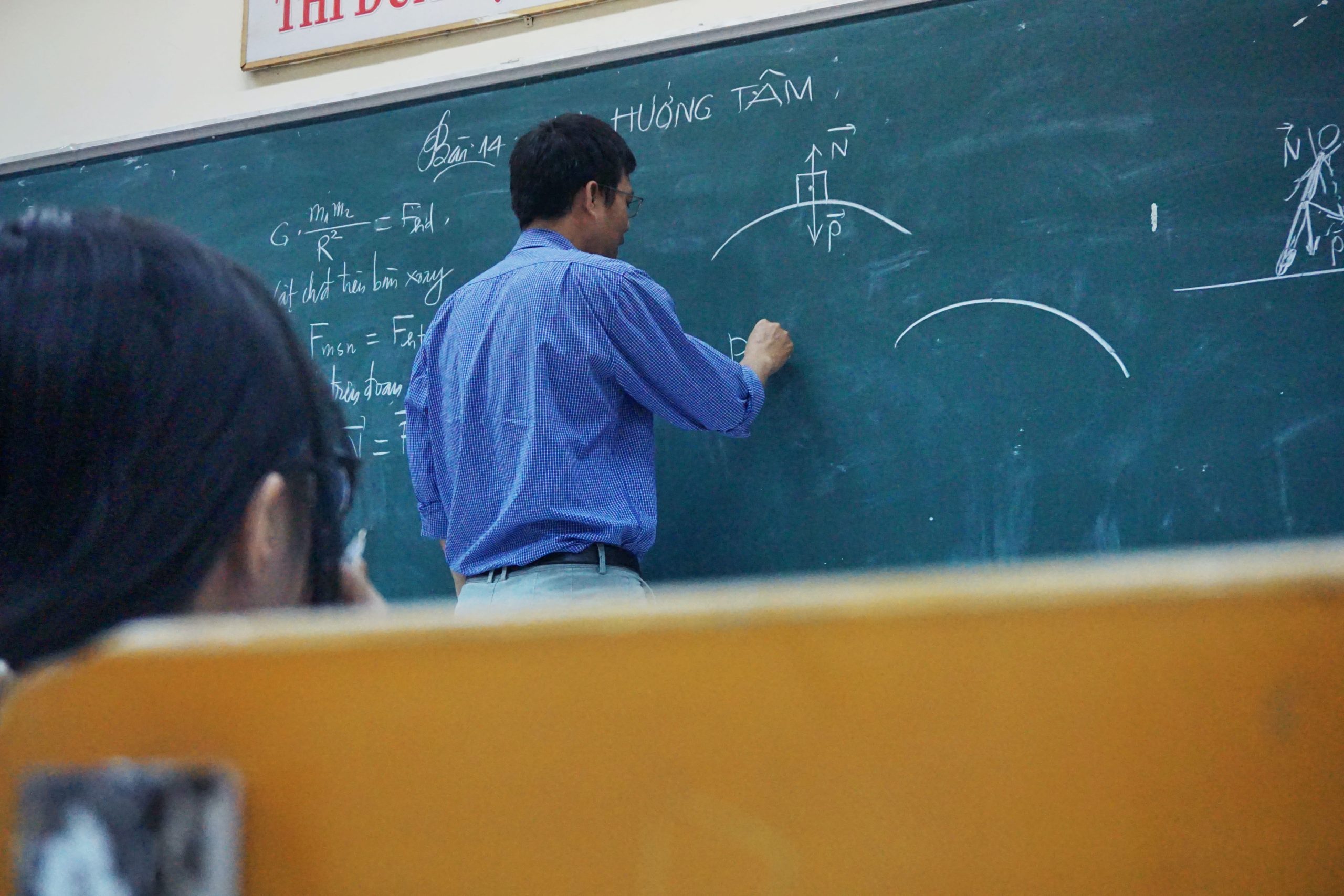 Master of Arts in Teaching (MAT)
CBU's Master of Arts in Teaching Program offers professional development education courses as well as those required for your chosen concentration and for initial licensure.
Save time and money by earning your graduate degree and initial teacher licensure at the same time. CBU's Master of Arts in Teaching Program offers professional development education courses as well as those required for your chosen concentration and for initial licensure. (Initial licensure is for those who do not hold an apprentice or professional teaching license.)
Master of Arts in Teaching Program Highlights
18-month completion
Accelerated, evening format
Weekly classes – four hours (5:45-9:45 p.m.) for an eight-week period
Summer classes – twice weekly for four hours (5 to 9 p.m.) for a four-week period
Program Options
General Licensure Track
Early Childhood Education – PreK-3
Elementary Education – K-5
Special Education Interventionist – K-8/6-12
When you complete this track, you will be certified to teach all core subjects within a certain grade level.
Subject-Specific Track
To obtain subject-specific licensure, you must have an undergraduate degree with a major in the subject or you must pass the Content Knowledge Praxis II test before admission. Another option is to become licensed in middle grades 6 – 8 and add on the 6 – 12 content area.
This track includes:
Program Requirements
35 – 40 hours of coursework, divided between your chosen concentration and general licensure with 15 levels of study. Specific classes are listed in the CBU catalog.
Field experience and the presentation of a final portfolio to a faculty panel for review.
You must pass the Praxis Core I Academic Skills for Educators within the first semester of coursework and Praxis II Content Knowledge in the second semester to continue in the program.
View Master of Arts in Teaching Course Requirements
MAT Alternative Licensure Option
An alternative licensure option within the Master of Arts in Teaching (MAT) degree is available to you if you have an offer of employment as a teacher of record in a school district, system, or school that has a specific partnership with Christian Brothers University.
If you need to be placed on a transitional license, you must pass the Praxis II Content Knowledge test before admission to this program.
Alternative Licensure Program Highlights
You will be part of a cohort program and must keep pace with the cohort to maintain eligibility.
Your supervised field experience will occur over the entire program rather than through one culminating experience.
You will be required to take a series of practical courses in addition to common courses and concentration requirements. These courses have zero credit, but each has a $650 fee.
You may select courses for additional endorsements from among licensure requirements used for the MAT initial licensure.
Accreditation
Christian Brothers University is approved by the State Department of Education of Tennessee as a Teacher Training Institution. CBU is a member of the National Catholic Educational Association and the Tennessee Association of Colleges.
How to Apply
The Master of Arts in Teaching program admits only those individuals who wish to earn an initial teaching license and a graduate degree simultaneously.
Candidates for initial teaching licensure face additional requirements because of licensure. Tennessee requires that all individuals seeking initial teaching licensure must provide evidence of a strong general education and mastery of a major in the arts or sciences earned at the undergraduate level.
Application Prerequisites
A minimum GPA of 2.75
Passing content knowledge tests and Praxis Core Academic Skills for Educatiors within the first 12 hours of coursework. You must register for and take the tests within the first 8 weeks of your second semester (within first 4 weeks if summer is second semester) and CBU must receive passing test scores by the end of the 16 weeks of the your second semester (by the end of the 8 weeks if summer is second semester) in order for you to continue with any further coursework.
Licensure Requirements
Successful completion of graduate coursework (3.0 GPA or higher)
State and national standards for initial teaching licensure may require you to take additional courses to make up any undergraduate deficiency in either general education or a major area
Field experiences
Internal and external assessments, including the Praxis II tests and edTPA
Before You Apply
Apply Online
Apply online using the MAT Online Application.
If you are interested in the Post-Baccalaureate TEP, Licensure-Only program, please select the appropriate option on the application.
Please be prepared to upload the following information as you complete the online application:
Official copy of transcripts from each college/university you have previously attended
Letters of recommendation: As part of the application, you will be asked to provide email addresses of individuals to contact regarding recommendations. Please select two of the following:

Spiritual mentor
Professor/faculty member
Employer or supervisor (work or volunteer experience)
Peer (roommate, friend but not a family member)
Meet the Faculty