Conversations with CBU: Lasallian Fellows Class of 2021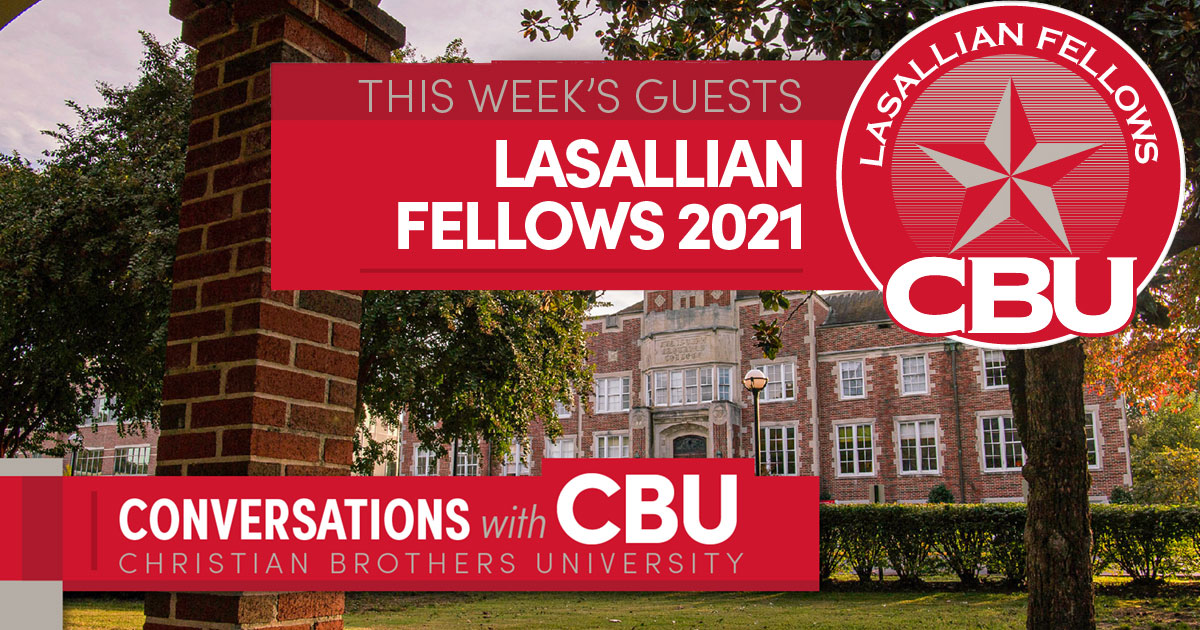 We conclude our "Conversations with CBU" for the fall semester on Tuesday, November 24 at 3:00 pm. when President Jack Shannon and Brother Patrick Conway will introduce the CBU Lasallian Fellows Class of 2021.
Additional Details
Each year, five senior students are selected for the distinction of CBU Lasallian Fellow because they embody the values set forth by CBU's founder, St. John Baptist de La Salle. These awards are presented based upon the reflection of Lasallian values in their scholarship, leadership and service. Students are nominated by CBU faculty and staff because of their commitment to the underserved, their sensitivity to social and community needs, the active nature of their faith, and the difference they make in the world.
Watch this introduction of this year's class at this link or on CBU's YouTube Channel.
The CBU Lasallian Fellowships are made possible through the generosity of CBU Trustee Emerita Joyce A. Mollerup and her husband, Trustee Robert (Bob) Buckman.