Equality and Justice for All: Honoring Dr. King's Legacy Through Civic and Social Engagement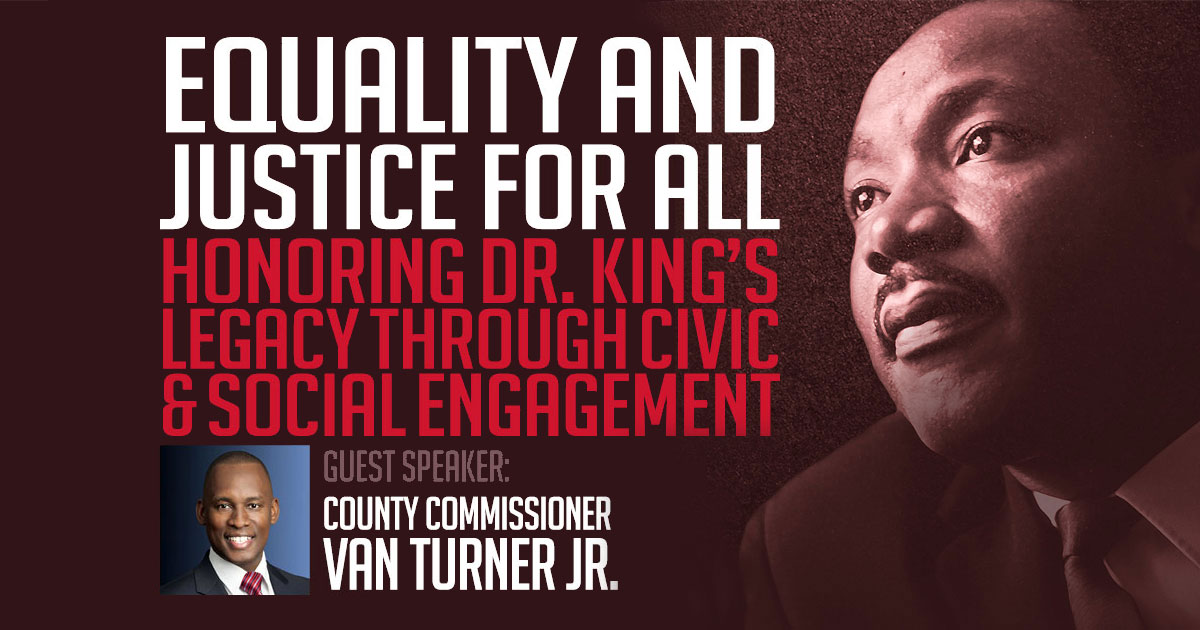 CBU welcomes guest speaker Commissioner Van Turner Jr. for a special online celebration of Martin Luther King Jr. Day on Monday, January 18 at 4:00 pm .
Additional Details
ZOOM LINK
Meeting ID: 837 4294 3866 • Passcode: 118353
In a presentation entitled "Equality and Justice for All: Honoring Dr. King's Legacy Through Civic and Social Engagement," Commissioner Turner will discuss the importance of honoring Dr. King's legacy through civic engagement, highlight how the members of the CBU community can join the fight for social and racial justice, and talk about how individuals can make meaningful contributions by getting involved in local organizations in Memphis (such as the NAACP Memphis Branch).
Commissioner Van D. Turner Jr. was elected to the Shelby County Board of Commissioners to represent the newly formed District 12 in 2014 and was re-elected without opposition in 2018. His commission district includes the communities of Hickory Hill, Richwood, Southwind, Bennington Place and several unincorporated areas of Southeast Shelby County. Commissioner Turner is a partner in the law firm of Bruce Turner, PLLC ("BT Law"), concentrating in the areas of business litigation, business transactions, government relations, municipal law, and estate planning. He has served on the board of directors of the American Bar Association, the National Bar Association, the Tennessee Bar Association, the Mississippi Bar Association, and the Memphis Bar Association. In addition, he has served as chairman of the Shelby County Democratic Party and on the board of directors for the Memphis Branch of the NAACP, Leadership Academy, and Leadership Memphis. Commissioner Turner is also the president and CEO of Memphis Greenspace, Inc., the nonprofit organization which removed two confederate monuments from public parks in Memphis.
A Q&A session will follow the Commissioner's address.