Shot Nurse Flu Shots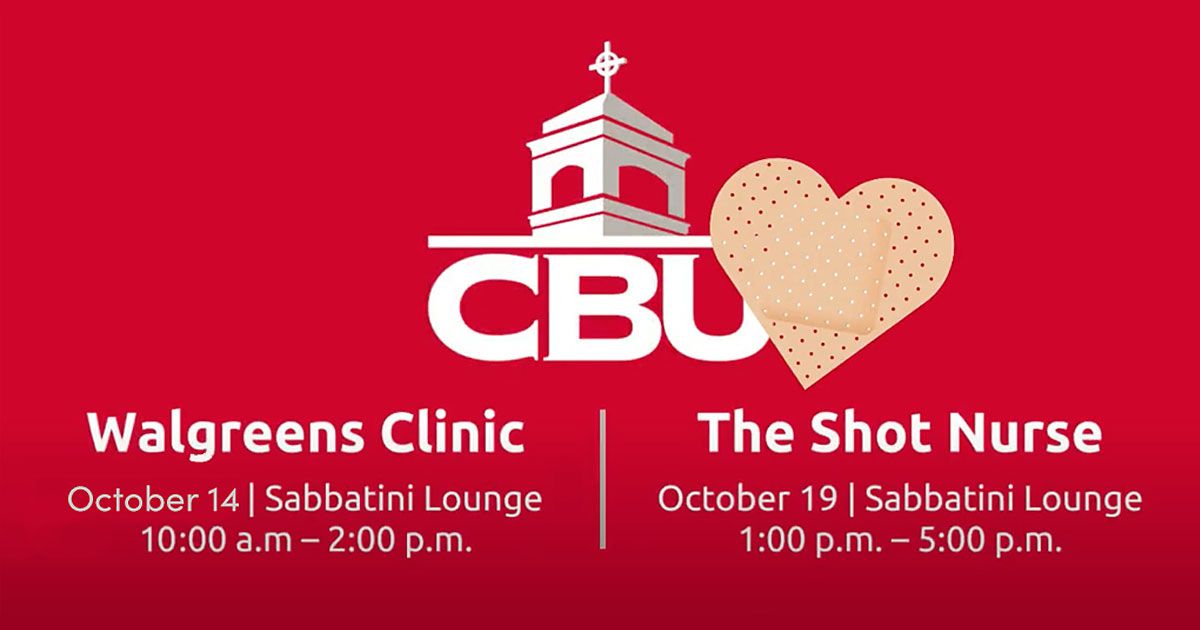 The Shot Nurse will be on campus to provide flu shots on Monday, October 19.
Additional Details
Faculty, staff, and students need to sign up in advance, show up 5-10 minutes early, bring a photocopy of your insurance card and drivers license.
You also need to fill out and bring the Shot Nurse Insurance Authorization Form that you can download at this link. Uninsured students will be covered by CBU.
Wear clothing that keeps your upper arm accessible!