Suicide and Self-Harm Prevention in a Virtual World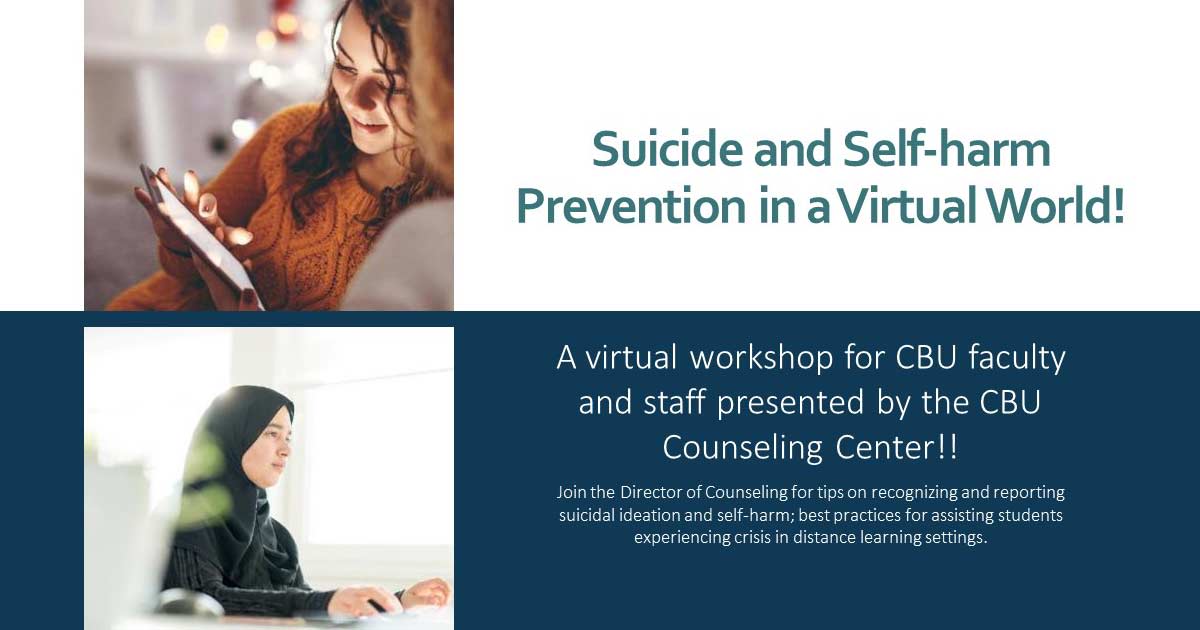 The CBU Counseling Center invites all faculty and staff to attend a suicide and self-harm prevention workshop!
Additional Details
There are three chances to attend this online session and learn best practices for assisting students experiencing crisis in distance-learning settings. Please register in advance for the one that works best for you. After registering, you will receive a confirmation email containing information about joining the meeting.
Wednesday, September 16 at 12:30 pm
Thursday, September 24 at 4:00 pm
Monday, September 28 at 9:00 am • Zoom Link »»