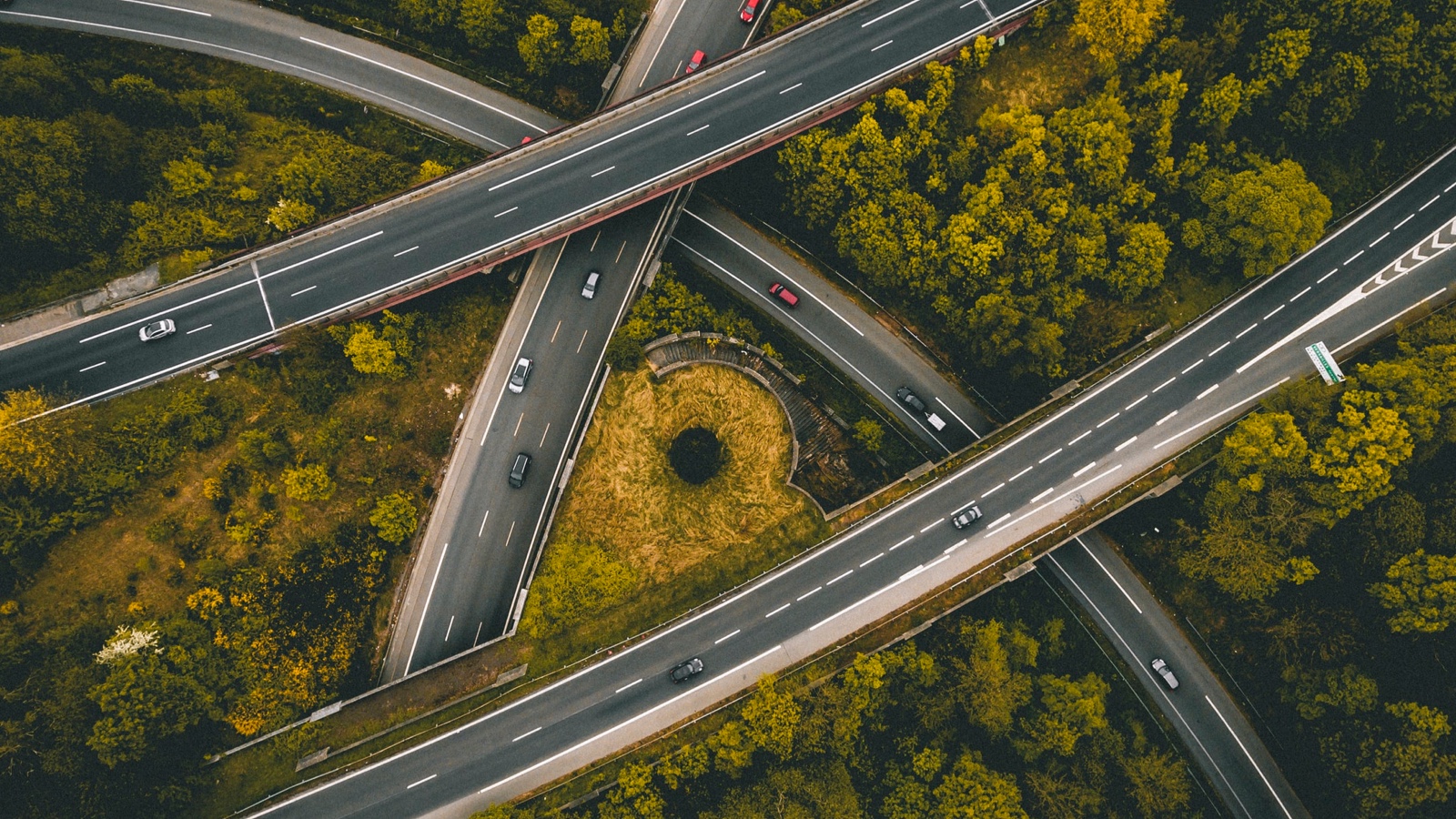 Civil Engineering
Civil engineering is the design, construction, and maintenance of the structures and systems society depends on every day — from buildings and power plants to roads, bridges, and tunnels. It also includes managing the environment for the maintenance and improvement of our quality of life.
Our program leading to the Bachelor of Science in Civil Engineering (BSCE) degree is accredited by the Engineering Accreditation Commission of ABET, www.abet.org.
Program Highlights
Our program is design-oriented and lab intensive, emphasizing hands-on experience and teamwork. You'll learn basic civil engineering principles, develop problem-solving skills, and spend lots of time in the laboratory so that you build a working knowledge of traditional and newer areas of civil engineering.
Customize Your Education
You can customize your degree by choosing elective courses in:
Advanced Geotechnical Engineering
Advanced Design of Reinforced Concrete Structures
Advanced Structural Engineering
Air Pollution Control
Construction Management
Construction Planning and Scheduling
Environmental Site Assessment
Heavy Equipment Construction
Open Channel Hydraulics
Pavement Design
Traffic Engineering
Capstone Experience
The two-semester capstone experience gives you the opportunity to apply what you've learned as you complete a design cycle from concept development through analysis, design, report writing, and presentation. Your capstone experience might coincide with an internship and involve working with a professional engineer.
Paid Internships
Internships are a large part of your experience, helping you connect classroom learning with the "real-world" environment. The majority of our students have a paid internship in their junior and senior year that often leads to a full-time position with the company.
What You'll Study
The civil engineering major requires 131 credit hours. You'll take CBU general education and liberal arts courses, plus courses in:
Calculus
Statistics
Geomatics
Mechanics of Materials
Design of Steel Structures
Design of Reinforced Concrete Structures
Design of Foundations
Environmental Engineering
Hydraulics
Hydrology
Construction materials
Soil mechanics
Highway engineering
View Civil Engineering Sample Paradigm
View Civil Engineering Course Requirements
Minors
The School of Engineering offers the following minors:
Is Civil Engineering for You?
Civil engineers are inquisitive, detail-oriented, and able to tackle complex problems. In their designs, civil engineers consider potential environmental hazards, construction costs, and government regulations while protecting the environment and preserving social values. If this sounds exciting, a degree in civil engineering may be for you.
Careers
There's an almost unlimited demand for civil engineering graduates because the current workforce is aging (according to the American Society of Civil Engineers). And, the world's infrastructure is continually being re-built.
Government agencies, consulting firms, and large corporations hire civil engineers. The degree is also a good preparation for medical school, law school, and advanced degrees in civil engineering.
As a civil engineer, you have many subspecialty areas to choose from:
Structural engineers design and analyze buildings, bridges, and other infrastructures.
Transportation engineers design highways, railroad systems, traffic signal systems, and airports.
Geotechnical engineers explore the subsurface conditions of a site to determine what types of foundations should be used.
Environmental engineers design systems to minimize pollution caused by wastewater, stormwater, hazardous materials, and noise.
Water resource engineers design dams and channels to prevent erosion and flooding.
Construction engineers use technology to minimize the cost of building and maintaining infrastructures.
Clubs & Organizations
The CBU student chapter of the American Society of Civil Engineers (ASCE) gives civil engineering majors the opportunity to participate in community service events, engineering competitions, and other activities. The group participates in the annual concrete canoe and steel bridge competitions, sponsoring teams who work on each project in the ASCE Deep South Competition.
Related Programs
Engineering Management
FIVE-YEAR BS/MSEM PROGRAM >
The School of Engineering also offers an accelerated five-year BS/MSEM program that allows you to combine a Bachelor of Science (technical) with a Master of Science (Management) degree that you can complete in five years.
Meet the Faculty