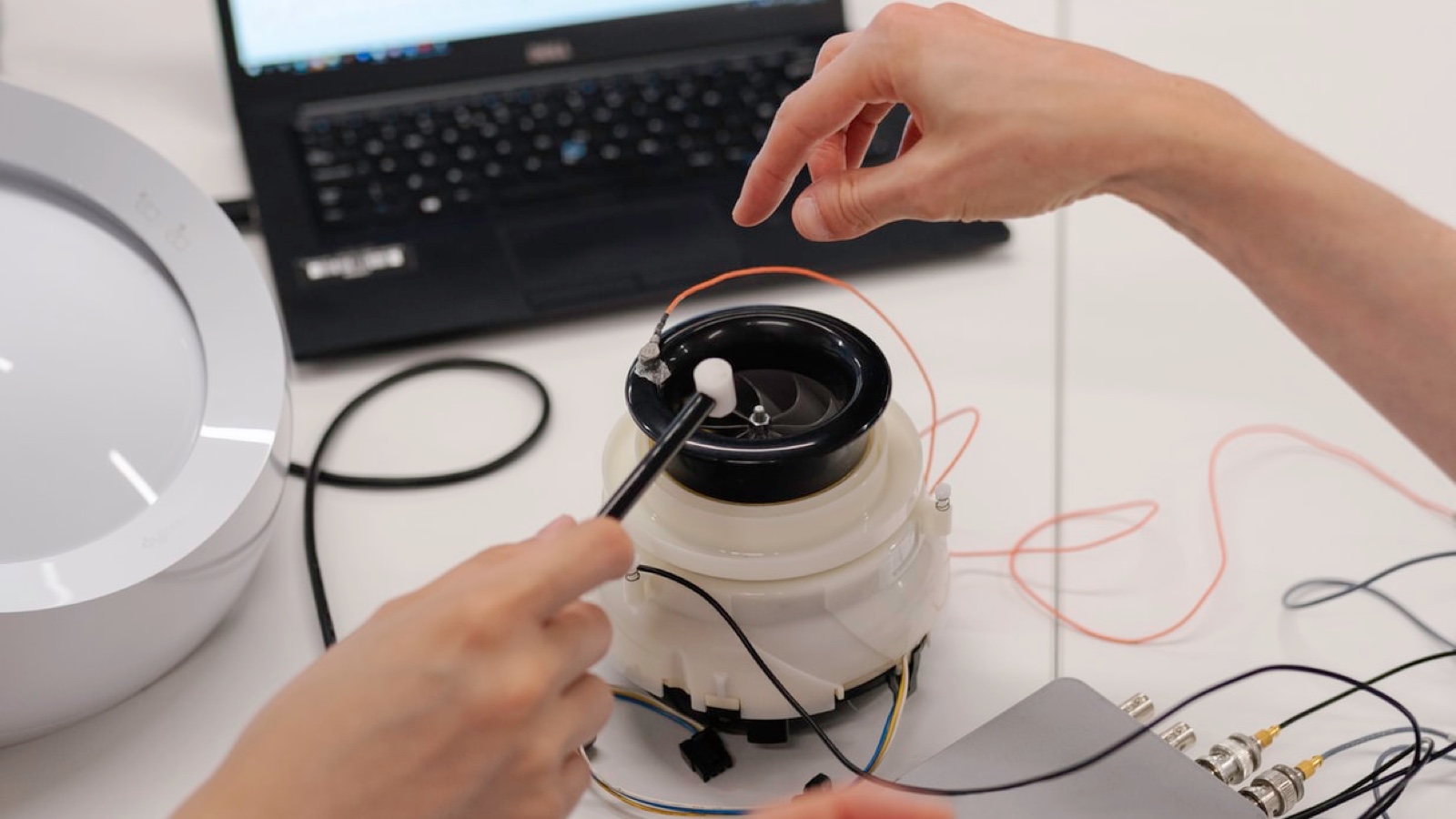 Electrical Engineering
Electrical engineers design, develop, and test electrical equipment. They discover different ways to generate and control electrical energy. Computer engineers work on operating systems, computer architecture, computer networks, robotics, artificial intelligence, and computer-aided design.
Our program leading to the Bachelor of Science in Electrical Engineering (BSEE) degree is accredited by the Engineering Accreditation Commission of ABET, www.abet.org.
Electrical and computer engineering touches every kind of device imaginable, from computers to cell phones to global positioning devices. It provides solutions for many of the technical problems that have troubled society: lack of affordable, efficient, and sustainable forms of transportation; energy, housing, security systems, healthcare systems, and communication.
Program Options
Concentrations
You'll choose between two concentrations available within the major:
The Electronics and Systems concentration includes study of electronics, controls, and digital systems. It will prepare you to design and build computers, communication systems, power systems, electrical appliances, and other electronic devices and systems.
The Computer Systems concentration includes study of digital systems, networks, and complex hardware and software systems. This track prepares you to work with the design and operation of computing systems and digital communication systems.
Program Highlights
Customize your degree
Customize your education with technical electives that include courses in computer graphics, advanced C++, database management, video game design, and iPhone and Android app development.
Capstone experience
Complete an Electrical Engineering design project during a capstone experience that will challenge you to apply what you have learned. The project is often done in conjunction with an internship or engineering practitioner. This two-semester experience requires you to engage in a complete design cycle from concept development through analysis, design, and report writing.
Dual degree option
Earn a dual degree in both Electrical Engineering and Computer Science with a minor in math. Our dual degree allows you to graduate on time, with careful course planning. This program is offered by the School of Engineering and the School of Sciences.
What You Will Study
The Electrical Engineering major requires 134 credit hours. You'll take CBU general education and liberal arts courses, plus courses in:
Dynamics
Electric circuit analysis
Digital design
Microcontroller architecture
Linear control systems
Electronics
Systems, signals, and noise
The Academic Catalog lists all course requirements for both concentrations:
Minors
The School of Engineering offers the following minors:
FIVE-YEAR BS/MSEM PROGRAM >
The School of Engineering also offers an accelerated five-year BS/MSEM program that allows you to combine a Bachelor of Science (technical) with a Master of Science (Management) degree that you can complete in five years.
Meet the Faculty