CBU is uniquely committed to the personal development of all students, including students who transfer into our community.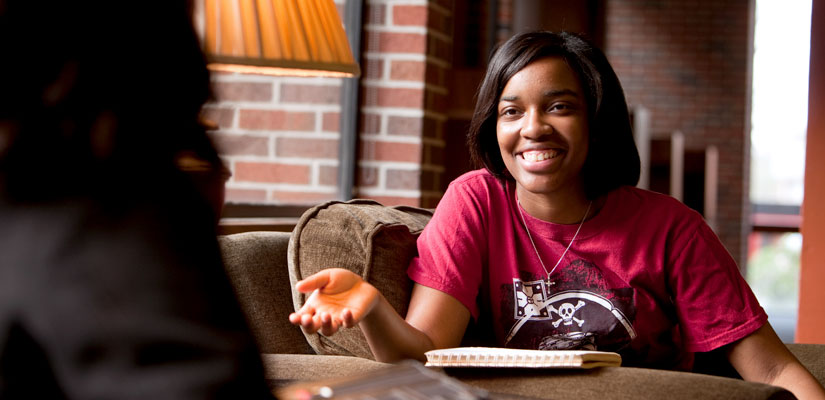 Maybe you changed your mind or found yourself in an uncomfortable situation. Maybe you simply need to finish your degree after being out of school for a while. The reason you're transferring isn't important. We make it our business to help students at whatever point in their educational career that they choose to attend CBU. Our individualized approach takes a look at your academic plan and how it fits into the CBU curriculum, allowing you to feel at ease during the tumultuous task of transferring.
APPLY NOW
Request More Information
Contact Admissions
Phone: (901) 321-3205
Text: (901) 290-1082
Email: admissions@cbu.edu
Curious about how your courses will transfer to CBU?
The equivalencies built into the Transfer Evaluation System are a comprehensive list of a growing number of colleges and courses. This list is for general information and is not an exhaustive list of all transfer equivalencies.
View Transfer Course Equivalencies
TN Transfer Pathway
CBU has pathways set in Accounting, Art, Business, English, History, and Psychology. Our programs are designed for students like you who are working towards the completion of an associate degree and intend to transfer to a four-year institution. We encourage you to contact the Office of Academic Services at (901) 321-3758 for advising if you are interested in transferring to CBU.
Phi Theta Kappa
Applicants who are members of Phi Theta Kappa are eligible for a $2,000 scholarship upon acceptance to the University. The scholarship is renewable annually. Students must show proof of membership and maintain good standing while at CBU.
To Apply
A completed application includes the following:
Completed application form
Official transcripts
Send all official items to
Christian Brothers University
Office of Admissions
650 East Parkway South
Memphis, TN 38104
Apply Now
Need help?
Your Admissions Counselor will be happy to assist you through each step of the admissions and financial aid process.
Request More Information