"One year, the Honors Program hosted a 'Root Beer Float Bingo Sing-Along' in the cafeteria in order to raise money to attend the National Collegiate Honors Council conference in New Orleans. The event involved playing bingo, and after each round, we'd have a sing-along (lead by Dr. Mary Ogilvie). The first two winners of each card would have to play a silly game to determine the actual 'winner.' And we did this while enjoying root beer floats! It was a fun event to plan with the other Honors students and Dr. Tracie Burke. It ended up being a successful fundraiser, and we were able to travel to New Orleans to present at the conference!"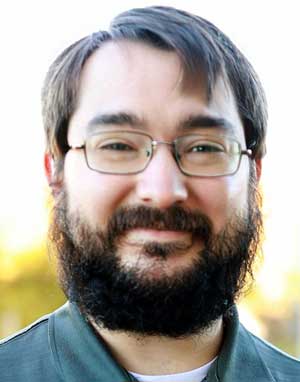 Trey McGinnis graduated from CBU in 2017 as a triple-major — with BS degrees in Computer Science, Electrical Engineering, and Mathematics. Despite all the time it must have taken for classwork and studying in order to pull off a triple major, Trey was a very active and involved student. Besides being in the Honors Program — and serving on its Board of Directors — he was active in the Mathematical Association of America and Theta Tau Professional Engineering Fraternity. He served as President of the Tau Beta Pi Engineering Honor Society. He also served as president of the CBU chapter of the Institute of Electrical and Electronic Engineers (IEEE) and Chair of the 2015 Student-Professional Awareness Conference.
Trey was also an integral leader and innovator for September of Service during his five years as a student, leading hundreds of other members of the CBU community in service projects and creating and managing all aspects of the online calendars and registration systems for SOS. He was crowned as the Mr. CBU Homecoming King in 2015. He volunteered as a math tutor for the CBU Math Center and the Memphis Dyslexia Foundation. In recognition of his selfless service to the CBU and Memphis communities, Trey was selected to the Class of 2017 of the CBU Lasallian Fellows in his graduating year.
Trey became a student worker in Information Technology Services during his sophomore year, working as an Application Specialist for the first couple of years and then becoming a Programmer Analyst, developing and managing programs for the University's Banner and Oracle systems. He became a full-time ITS employee when he graduated and continued to work for his alma mater until December 2018, leaving as the Senior Programmer Analyst.
Since January 2019, Trey has been an instructor at Tech901, a non-profit located in the Crosstown Concourse that helps Memphians train in IT job skills to start IT careers. As a Lead Instructor, he teaches classes in coding, data analytics, computer hardware/software repair and troubleshooting, computer networking, and cybersecurity. He is also pursuing a master's degree in Computer Science at Georgia Tech via their Online Masters of Computer Science (OMSCS) program. He is active in his off hours with the 501st Legion, a non-profit costuming group that dresses up as Star Wars characters for various events in the Memphis area.
Earlier this year, Trey married fellow alum Caitlin Terry ('17) in a ceremony officiated by Dr. Tracie Burke (Behavioral Sciences). Caitlin and Trey first met at the Holy Rosary Halloween Party in fourth grade. Caitlin had a crush on Trey in high school, but Trey had a girlfriend. Trey had a crush on Caitlin during their freshman year at CBU, but Caitlin had a job at Outback and was taking 18 credit hours. Finally, it just worked out for the two Honors Program students in their super senior year.
My experiences at CBU taught me to be confident in my abilities and to try new experiences outside my comfort zone. When I first started at CBU, public speaking was a struggle. In my time at CBU, I had many opportunities to give presentations, one example being the 2017 IEEE Southeast Con conference, where I presented my senior project to a room full of people I'd never met before. I even ended up winning the third-place prize for that presentation! Without these skills, I would not have found my love of teaching or have been able to help my students start their IT careers and change their lives.