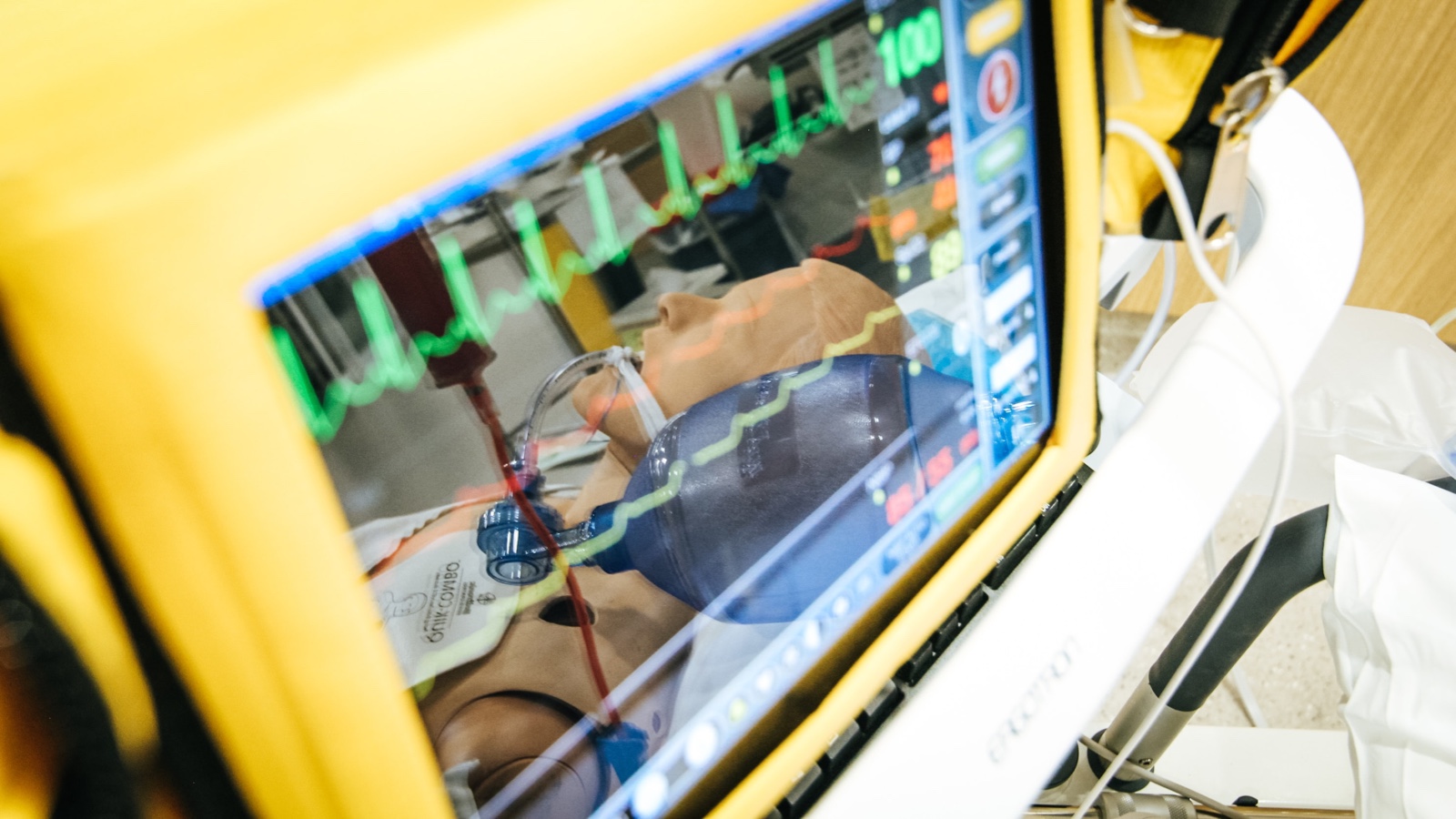 Health Science & Pre-Health
We are proud that a CBU degree opens doors. With a degree in Health Studies or Pre-Health, those doors may lead to a hospital, a vet clinic, or your very own ophthalmology practice.
CBU's programs in Health Science & Pre-Health include a bachelor's degree and preparatory programs in medicine, dentistry, optometry, and other fields.
Health Science & Pre-Health Programs
CBU's Bachelor of Science in Health Science trains graduates to work in a healthcare setting or within their community in other ways to advance health. Students may also use this degree as a starting point for graduate-level work in health and medicine.
COURSE REQUIREMENTS FOR BS IN HEALTH SCIENCE
The CBU School of Sciences also has a well-established Pre-Health program to assist students in preparing for and then applying to a variety of professional- and/or graduate-level clinical healthcare programs, including the following:
In each of the above cases, Admissions Committees are looking for Health Science & Pre-Health applicants that show promise to serve as role models for their peers and as healthcare professionals for their patients. The qualities that Admissions Committees seek, therefore, including the following:
scholarship, i.e., you demonstrate some intellectual wattage in your performance on the appropriate national exam and in your GPA;
accomplishments, i.e. you show some ambition. Most majors at CBU require the completion of a senior project, which is small enough to be completed within the constraints of time, but comprehensive enough to get something meaningful out of the experience;
intellectual curiosity, because much of what you learn in the professional studies of your choice will be outdated within 5-10 years;
emotional maturity, because you will be interacting with patients who will be scared and emotionally vulnerable;
character, because these professions require a considerable amount of time for preparation, and you must have the "stick-to-it-iveness" to persevere;
interest in medicine, because if the only reason you're in it is for the money, then it's a lousy way to make a living;
sensitivity to others, because your patients may engage in behaviors of which you don't approve, yet they still deserve your attention and help;
communication skills: You may know what the problem is and the solution are, but the fact is that most of your patients, and most of their significant others are functionally illiterate. In order to gain their trust and in order for them to follow the correct protocol, you must use language that is appropriate for them;
critical thinking and problem-solving skills. You are, after all, a detective, whose mission is to find out what the problem is and to find the appropriate course of action;
sense of caring for others and a commitment to service, because healthcare professions are very demanding.
Information about national exams: Test descriptions and dates
Volunteer Opportunities
Interested in doing volunteer work? Here are some local opportunities for Health Science & Pre-Health students:
Health Science & Pre-Health Internships
Opportunities for internships and gap-year alternatives available to Health Science & Pre-Health students include:
Information about international medical missions
---

Questions? Contact Us
Megan Mosier
Director of Biological Laboratories & Pre-Health Advisor, Biology